East Yorkshire MP Sir Greg Knight has paid a visit to Pocklington company Construction Automation Limited to view its unique high tech 'robot bricklayer'.
By The Newsroom- Pocklington Post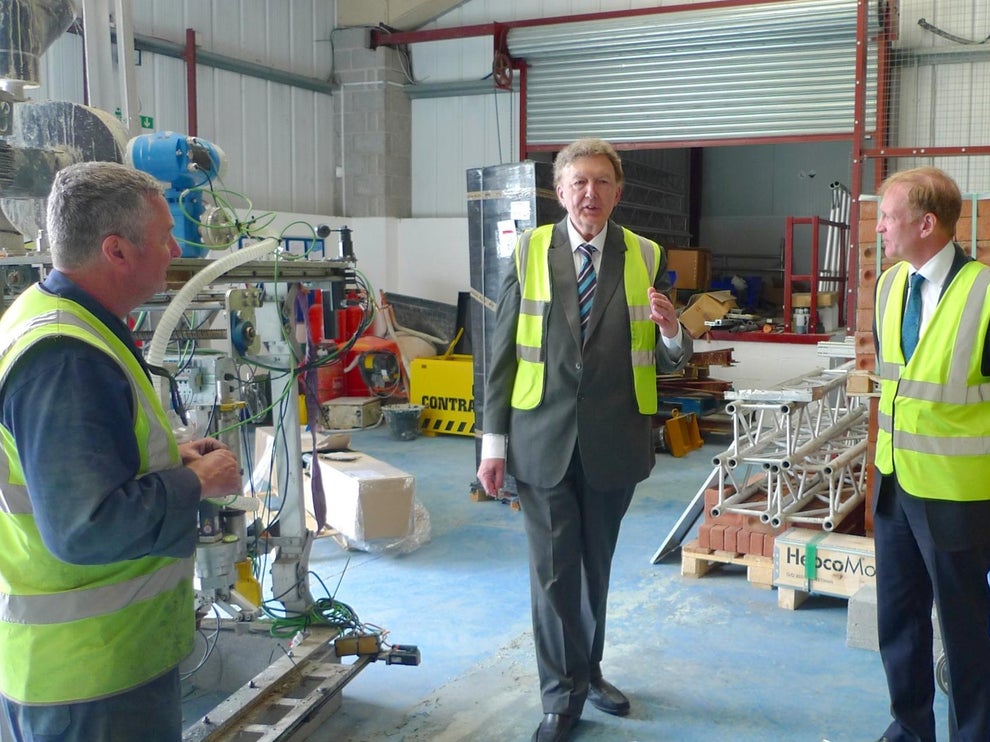 Stuart Parkes and David Longbottom of Construction Automation are pictured with Sir Greg Knight MP
The robot can mechanically build a house and it is thought to be the first electronic 'brickie' operating anywhere in the world.
The machine's computer reads building construction plans and then lays bricks and mortar accordingly and at speed.
Directors David Longbottom and Stuart Parkes said Construction Automation, based on the Pocklington Industrial Estate, plans launching full production later this year. They both showed the MP the inner workings of their unique robot during his visit.
Sir Greg was shown that the Automated Bricklaying Robot consists of a robotic bricklaying arm and a mortar feeding system that sits on a nine-metre high vertical lift frame operated on a track.
The machine also includes a person-riding lift and is the first of its type to use bricks, blocks, mortar and with the ability to build around corners.
Mr Longbottom told Sir Greg: "The Automated Bricklaying Robot presents an opportunity to address many of the issues facing the construction industry and is an answer to current labour shortages within the industry."
Sir Greg said he was 'impressed' by what he saw during his visit and would be reporting to Government ministers the exciting new development of an automated robot bricklayer being developed in Pocklington.